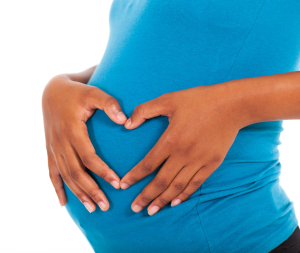 Our goal is to help expectant parents make the decision that is best for them and their baby, be it adoption or parenting. We're here to help either way. Meeting with a counselor does not obligate an expectant parent to make an adoption plan for their child.  We encourage expectant parents to have as much contact with their counselor as needed. Expectant parents choosing adoption can rest in the knowledge that their child will be placed in a stable and loving home of their choosing. We are here to walk with expectant parents through the process, both before and after the placement.
Sometimes an expectant parent needs time after the child's birth to make sure adoption is the right decision for them and their child. In these situations, we can place the baby in one of our pre-adoptive homes where he/she will be well cared for. Placing a child in a pre-adoptive home does not obligate an expectant parent to place him or her for adoption.
The decision to place a baby for adoption must be made freely and with the understanding that the parental rights of the biological parents will be terminated, thus ending their legal relationship with the baby. Expectant parents choosing adoption will be asked to complete a Medical History and Social History now and to keep us informed of any significant medical happenings in their life in the future. This will help the adoptive family know about the birth parents and their health background so they can better care for the baby.
Love Basket is ready to help an expectant parent place their child with the family they desire, as well as assisting with the actual placement and the legal process in completing the adoption.  Our commitment to expectant parents is confidential, honest work on behalf to place their child with the family they choose.
We primarily work with expectant parents in Missouri and Kentucky. If you live outside of these states, you can still receive counseling services through one of our partner organizations located in various other states. If you have questions about the adoption process or would like to begin creating an adoption plan for your baby, please feel free to contact us toll-free at 888-LOV-BSKT or view our Office Locations to contact a counselor in your state.