Wait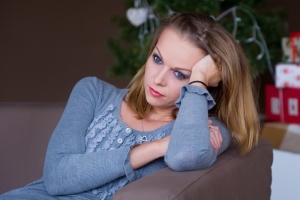 ing during an adoption is hard. Waiting during the holidays can be especially hard. It seems everywhere you turn there are kids sitting on Santa's lap, parents stressing over their kids wish lists, and of course, every Christmas card shows a happy family with the kids dressed in matching outfits. Sometimes it seems like it's just too much.
So, what can you do to not only survive but enjoy the holidays? Here's some ideas.
Limit the number of holiday gatherings you attend and stick to only those where you're surrounding by understanding people.
Find an opportunity to give back. Doing something that focuses on others helps takes your mind off of yourself. And there are opportunities to give back in your community that aren't solely focused on kids, like volunteering at a homeless shelter or spending time with the elderly in a care facility.
Create a Lifebook for your child because once he/she arrives, your days will be too busy to think of writing down all the details of your heart!
Start a new holiday tradition that you can share with your family as it grows.
Pick up a new devotional and focus on the true reason for the Christmas season. Our Savior knows the dreams and desires of your heart but keeping our minds and hearts in His word helps keep us connected to the One who calls us to adopt.
This holiday season, we pray that you will be blessed with joy and peace in the midst of your wait.